We love hearing from guests and potential guests of Alpine Villa Retreat, a very special Breckenridge rental property! Use the Reservation Request Form to start the reservation process. Use the General Contact Form if you are new to Alpine Villa Retreat and would like more information before choosing us for your Colorado Retreat. Whether you are new to Alpine Villa Retreat or a frequent guest, use the General Contact Form & Blog signup to join our Blog subscribers who get the latest news and updates about the Villa and Summit County (we promise not to fill your inbox or sell your information).
Your reviews and referrals are key to helping others find and choose our special Breckenridge rental. Will you please take a moment to fill out our brief survey using the link below, or use the social icons above to post your review? We appreciate you!
See what past guests have to say about their stay: Testimonials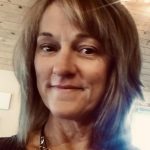 Property manager: Donna Nolz
Phone: 970-453-4924 x11
Email: info@alpinevillaretreat.com
Mailing address: 2345 Tiger Rd Box 4510, Breckenridge, CO 80424
Through our sister company, the Alpine Link Corporation, we offer specialized workshops, meeting facilitation, and team-building programs providing you with a complete high-impact off-site meeting experience. Alpine Link specializes in leadership development and sales performance improvement. For more information on Alpine Link's services, see www.alpinelink.com.