Reopening Booking Special!
Save $ on your next trip!
Come celebrate with us and save $300/night for 3+ nights if you
book a 2020 reservation by June 30.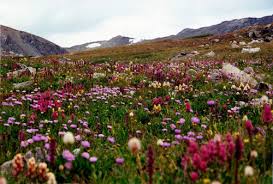 Alpine Villa is Back!
Breckenridge, Colorado, and Summit County has reopened and so has the Alpine Villa Retreat. We are looking forward to serving your vacation retreat needs! Rest assured, our cleaning crew has scoured every room, disinfecting above the requirements of the CDC, and will do so between every group that visits.
For those of you considering your next company outing or team offsite meeting, please let us help you. We have resources and partners to make your private event productive, educational, historical, and hysterical.
Summer in Breckenridge:
Many people agree that summer is the best time of year in Breckenridge. Daytime temperatures rarely exceed the 80's and evenings generally cool to the 60's. Perfect for golf, fishing, wildflower hiking, picnics, whitewater rafting, jeep tours, cycling on miles of paved bike trails, mountain biking, art and food festivals, outdoor dining, and lake activities. Check local websites for event  schedules and any COVID restrictions, such as wearing a face mask.
Everything you need is at the Villa:
Villa amenities are suited to all seasons: rock climbing wall, on-property trails connecting to the Colorado trail (great hiking and mountain biking), Swan River access, outdoor patio and gas firepit, indoor BBQ grill room and smoker, riverside picnic area and wood firepit, 3 home theaters, game room, large commercial kitchen, laundry facilities, exercise room, hot tub, steam room, and more on 7 acres of space for your group.
See our previous post on Choosing the Right Venue for Your Colorado Retreat for tips on choosing a venue and event planning to make memories that will last a lifetime!
As always, Janessa is happy to answer questions or assist you in planning your retreat!
Property Manager
402-540-0473